Description
Cyberpunk Beats
Broken, dark and intense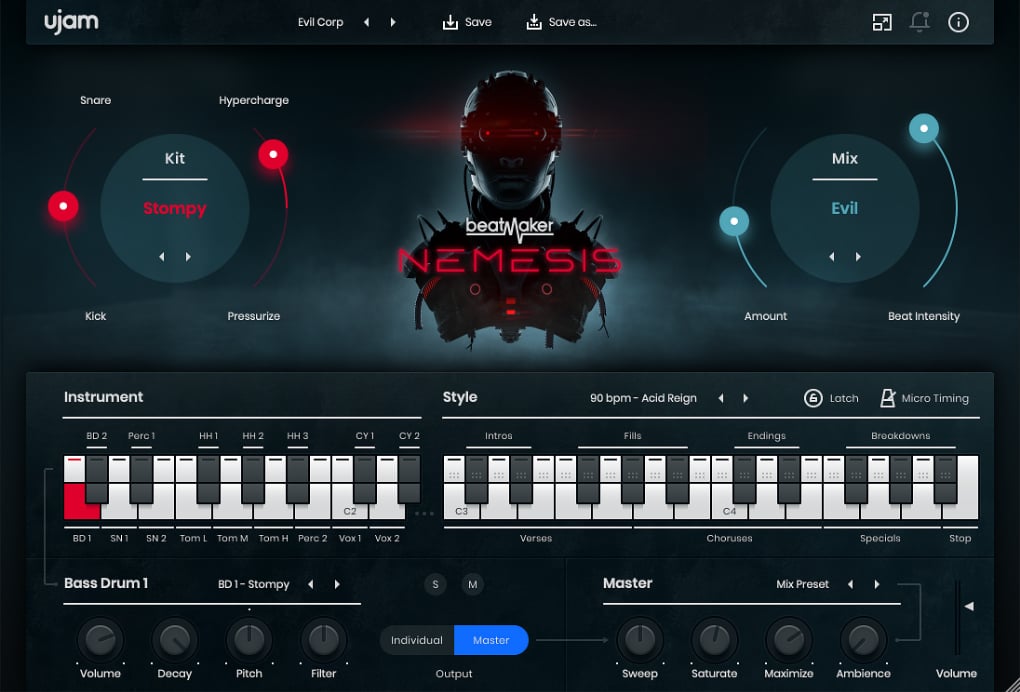 Put on your exoskeleton and gear up for dystopian adventures with Beatmaker NEMESIS. The action-packed drum machine has everything you need for creating powerful, dark and complex music.
What's inside?
60 Plug-in Presets
10 Drum kits
30 Styles
12 Mix Presets
The heavy-hitting drum sounds in NEMESIS have been designed to be aggressive and futuristic. The Mix presets provide different types of distortion and compression for beats so tough and punchy, they'll cut through any mix. NEMESIS really shines in any situation that requires heavily processed, broken aesthetics.
Inspired by contemporary film and game scores, NEMESIS brings the rhythms of dystopian cyberpunk scenes and epic space battles: A range of sounds from mysterious, dark and cold to explosive and intense.
Brand
Demo Songs
Listen to demo songs produced with NEMESIS.
Videos
Product video:
Walkthrough video by Derek van Krogh:
Feature Overview video:
Preset Show: