Description
AAX, AU, VST • iOS and Android
Space Controller is the best way to pan sounds in surround and immersive. Simply connect your mobile device to a DAW, use it as a movement reader and pan the sounds to where you're pointing.
https://soundparticles.com/products/spacecontroller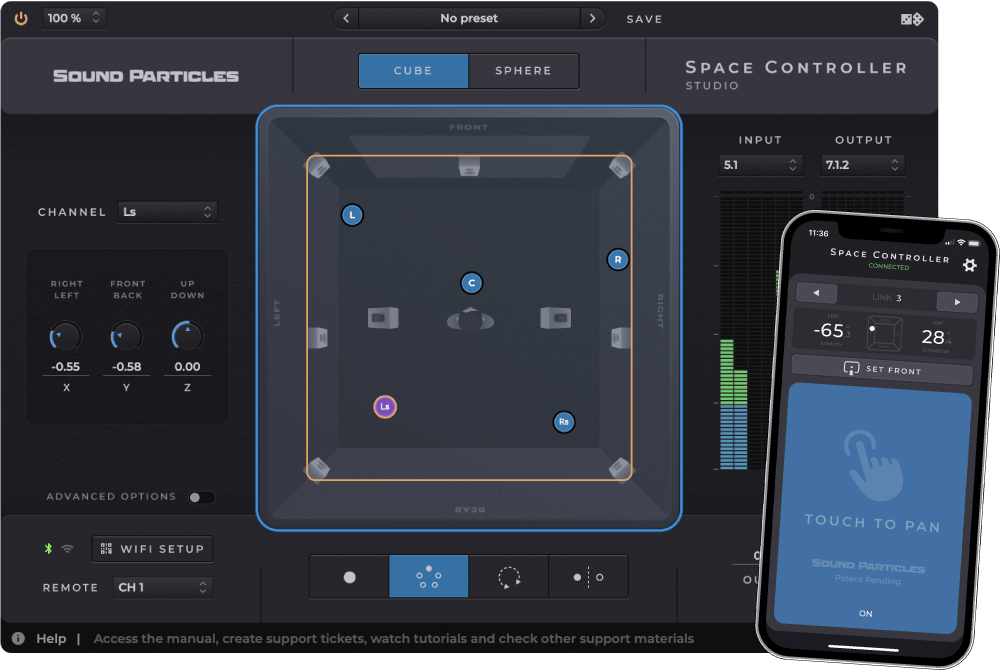 Control panning with the palm of your hand
By connecting a mobile device and its motion sensors with any DAW, our patent pending technology offers a highly efficient and intuitive way to control sounds with the palm of your hand. Every movement you can imagine is now possible, easier than ever – and just a touch away.
What is Space Controller?