Description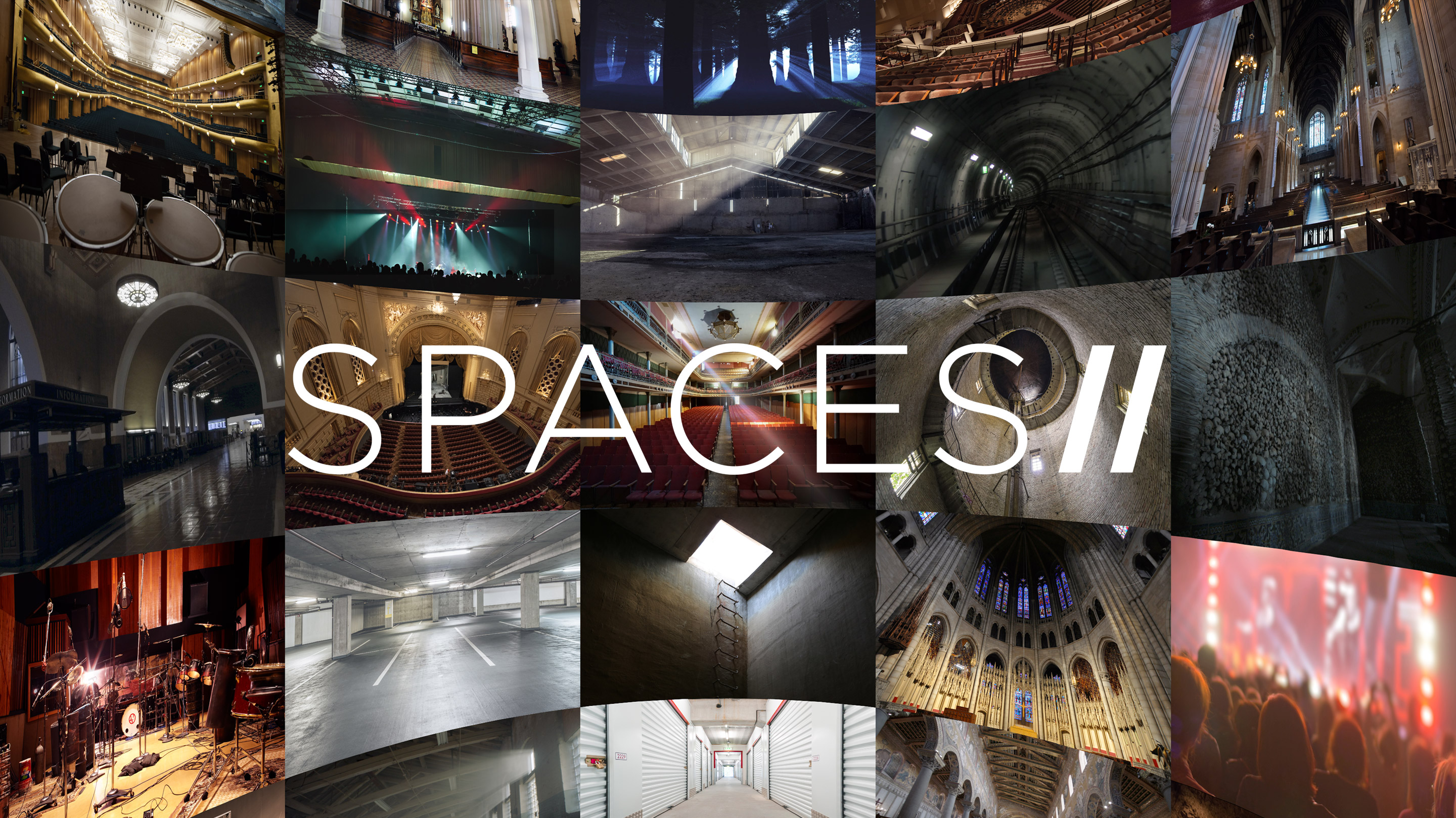 Over 1,020 reverbs recorded around the world, including 353 brand-new presets
Created by award-winning sounds producers Doug Rogers and Nick Phoenix
New Presets feature churches, concert halls, opera houses, catacombs, train stations, recording studios, plates and more
Winner of the MusicTech Excellence Award & SOS Reader's Choice Nominee
EVERYTHING FROM SPACES IAND MORE
The original Spaces was lauded for offering a plethora of reverb options, from creative to highly surgical. By adding Spaces II to your mixes, you get hundreds more reverbs recorded in churches, concert halls, opera houses, catacombs, train stations, recording studios, and warehouses. The new streamlined UI and control features enable you to access every reverb and make edits rapidly, with minimal delay between searching for the most suitable reverb and finalizing your settings. And because it includes all reverbs from Spaces I, Spaces II is the most powerful and versatile convolution reverb on the market.
Brand
EastWest
EASTWEST (soundsonline.com) is the #1 producer of virtual (software) instruments in the world. With clientele that spans the music, film, television, games, multimedia and performing arts, EASTWEST has led the industry for 30+ years and provides professionals with the very best music creation tools available.
System Requerments
Below are the minimum and recommended hardware and software specifications for using Opus on Windows and MacOS systems.
MINIMUM SYSTEM

CPU: Quad-core (four cores), running at 2.7 GHz (or above)
RAM: 16 GB
OS: macOS 10.13 (or later); Windows 10 with ASIO sound drivers
Drive: HDD (7200 rpm, non-energy saving)

RECOMMENDED SYSTEM

CPU: Octa-core (eight cores), running at 2.7 GHz (or above)
RAM: 32 GB or more
OS: macOS 10.13 (or later); Windows 10 with ASIO sound drivers
Drive: SSD (SATA or PCIe)
The chart below outlines the MacOS and Windows 64-bit operating systems and sequencers that are officially supported and fully tested with the latest version of Opus. Please note that while most Sequencers / DAWs are VST 2, VST 3, AU and AAX plug-in format compatible, only those listed in the chart below are officially supported.
Product
Version
MacOS (10.13+)
Windows 10
EW Play 6 Stand-Alone
6.0+
YES
YES
EW Opus Stand-Alone
1.0+
YES
YES
Ableton Live
10.0+
YES
YES
Apple Logic Pro
10.0+
YES
–
Apple Garageband
10.3+
YES
–
Avid Pro Tools
2018.1+
YES
YES
Bitwig Studio
3.0+
YES
YES
Cockos Reaper
6.0+
YES
YES
Image-Line FL Studio
20+
YES
YES
Motu Digital Performer
9.0+
YES
YES
Steinberg Cubase

(1)

9.0+
YES
YES
Steinberg Nuendo

(1)

8.0+
YES
YES
Presonus Studio One
4.0+
YES
YES
VSL Vienna Ensemble Pro
6.0+
YES
YES
Notation Software

(2)

Version
Avid Sibelius
2018.1+
YES
YES
MakeMusic Finale
25.0+
YES
YES
Steinberg Dorico
3.0+
YES
YES
(1) VST3 usage is recommended
(2) Sibelius / Finale / Dorico notation programs work with Opus, but do not support the full feature set of some Opus/Play Libraries, such as those that use WordBuilder. Please contact support for details.
Technical Info
Generally, all info related to the reverb selected is displayed in the interface window of SPACES II.
The following is useful information –
M-S: means mono in and stereo out. So normal stereo reverb, where the input is summed to mono before being processed.
S-S: means stereo in and stereo out. So true stereo. Each channel L and R is processed with its own unique stereo impulse.
Typically an impulse is taken with the source on the left side of the stage and the right side of the stage. Each impulse is stereo. When they are put together you get a true stereo 4 channel snapshot of the space. We encourage users to use the true stereo versions of the impulses. The true stereo switch on the interface is an indicator, not a switch. It indicates what you have loaded.
FR: means front mics.
RR: means rear mics. These can be used to create a surround mix, or to pick a reverb that you like. Generally the rear is longer and darker.
FILTER: This allows users to limit the frequencies sent to the reverb, you can high-pass, low-pass, or both. When selected, a frequency response graphic will appear in the center window.
DECAY TIME: This allows users to shorten the reverb time of the loaded preset.
MONO: turn on to mono the reverb.