Description
Plug-ins for electronic beats and grooves
Drums, beats and percussion constitute the core and heartbeat of a song, helping the music tap into our primal selves and providing an anchor for the melodies and lyrics to hang from. Electronic drum machines have been helping to provide this heartbeat for over 50 years and their influence and unique sonic signature can be found across all genres of music from disco and pop to EDM and hip-hop.
What you get
| Beatmakers | Drum Kits | Styles | Phrases | Presets | Mix Presets |
| --- | --- | --- | --- | --- | --- |
| 13 | 130 | 390 | 6187 | 690 | 156 |
At UJAM we understand the unique power of electronic rhythm, which is why we created the Beatmaker series – A collection of easy to use plug-ins designed to upgrade your productions with genre-authentic electronic beats and grooves of impeccable quality.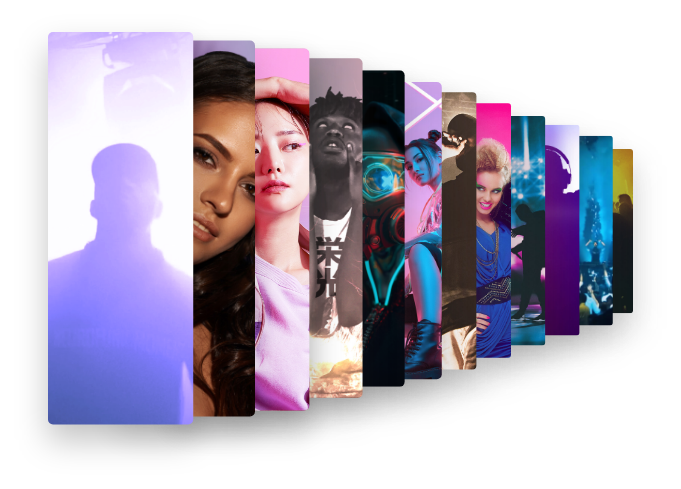 VERSATILE GENRES
Loads of Matching Grooves
The Beatmaker series of plug-ins cover the most exciting sub-genres of today's music charts: BERSERK will energize anything from dubstep to movie scores, RICO adds a Latin club or dancehall feel to any pop tune you create, IDOL puts the bright and hyper-processed sound of K-Pop beats in your hands. GLORY is the virtual beat maker for all kinds of trap and modern hip-hop, NEMESIS is for intense and dark electronic broken beats, KANDY is a bleeding-edge virtual beat maker for the top of the billboard charts, HYPE is for huge Festival Anthems, VICE relives the 80s with Synthwave beats, VOID is for highly syncopated DnB beats, EDEN is tailored to EDM, Big Room and Rave, HUSTLE is for dirty & gritty Trap and Grime and DOPE is aimed at Boombap and Hip Hop.
Brand
The Hard Facts
Operating Systems
Windows 10 or later
macOS X 10.14 or later
New: Runs natively on M1
64bit only
You may have success on earlier versions but UJAM doesn't support and fully qualify them.
Minimum Requirements
4 GB of RAM
295 MB of free disk space
1280x768px Display
Internet Connection
If you want to move your .blob file to an external drive, we recommend the use of a SSD to prevent dropouts.
Plugin Formats
VST, AU 2, and AAX
AU 2 version only compatible with Logic Pro X and newer.
Demo Songs
Hear BERSERK stampede through these demo songs.