Description
Sound Better Faster!
Add virtuoso guitar accompaniments to your music production in no time
Top studio quality guitar tracks in minutes
Imagine your own personal session guitarist, available 24 hours a day and ready to play your favorite style of musical accompaniment at a moment's notice with ease? It sounds like an impossible dream, but with the Virtual Guitarist VST plugins, those dreams become reality.
A PRODUCERS PLAYGROUND
Create guitar tracks without playing guitar
Introducing Virtual Guitarist AMBER, IRON, SPARKLE, SILK and CARBON from UJAM – a series of virtual electric and acoustic guitar plugins designed to enable anyone to get great sounding guitar accompaniment in a variety of styles with minimum fuss.
What you get
23 Character Presets 5 NEW
777 Presets 158 NEW
12110 Phrases 1400 NEW
365 Styles 50 NEW
5 Guitars FROM SMOOTH TO HARD
85 Multi-Effect Modes 85 NEW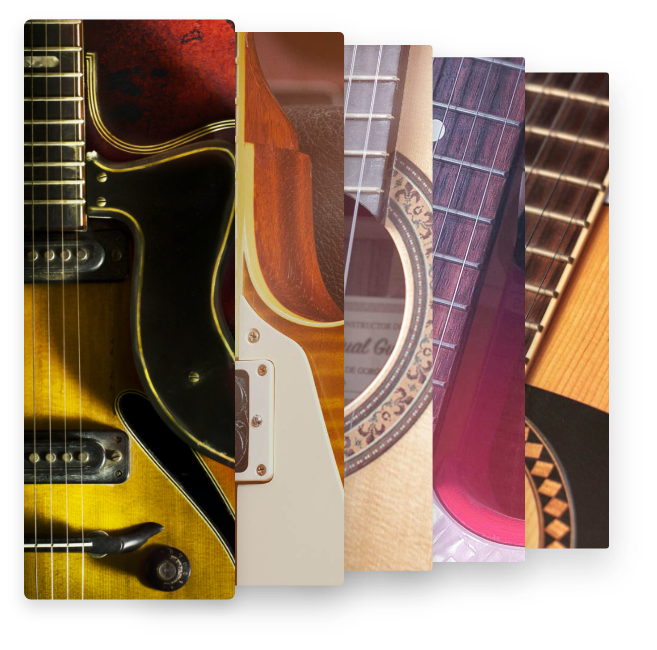 They're real!
Each Virtual Guitarist VST plugin within the series has its own unique tonal personality with carefully curated combinations of guitars, amps, playing styles and effects enabling everything from rip-roaring electric power chords and funky clean riffs to delicate nylon and steel stringed acoustic strums and fingerpicking.
Down to the last detail
Use the Virtual Guitarist series advanced built-in effects and amp modeling to fine-tune your sound and get the right tone whilst choosing between thousands of different style appropriate guitar licks and phrases to build and augment your tracks.
Brand
The Hard Facts
Operating Systems
Windows 8 or later.
OS X 10.11 / macOS 10.12 or later.
64 bit only.
You may run it on earlier versions but we don't support them.
Minimum Requirements
4 GB of RAM 2.4 GB of Disk Space
1280x768px Display, Internet Connection. If you want to move your .blob file to an external drive, we recommend the use of a SSD to prevent dropouts.
Plugin Formats
VST, AU, and AAX
On Reason? A-List Acoustic Guitarist is AMBER's Sister in Rack Extension
Delivery Format
Downloadable Installer File
Authorization
E-mail and Password Within the Plug-in
Supported Standards
MIDI, Native Instruments NKS